Update 3.0
Sat Feb 06, 2016 10:33 pm by Chaos
Updates:
Welcome to Nuclear Wolves! Even if you are just visiting, I hope you'll enjoy yourself while browsing our website. Because no one has posted on the forums for a long time, I'm going to delete the roleplay threads which have become inactive some time soon. I understand if others are busy due to other things, but please remember to give a warning if you think you will become inactive.
Member Of The Month:
Undecided
Season:
Spring
Staff:
~Admins~
Chaos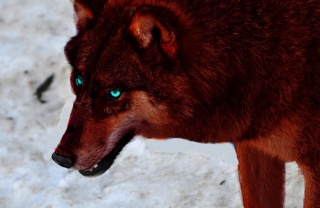 To be decided. Max of three.
~Mods~
To be decided. Max of two.
~Website Designer~
To be decided. Max of one; they are given the same rights as Admins, but are expected to focus on photo manipulation without copyright issues. Anyone may request to be the Web Designer, but they need to show some proof of their skill. A week trial is given to all requesting members.
Comments: 0

If you are getting two separate objects at the same time, please use the buy key for each individual product. Delete the words that are not in bold when using the buy key. You are not required to buy items that were on your wolf but not in the Store when you joined.

Name of Wolf Item will be Equipped to: You do not have to be on your main account, or even buying the item for yourself, so please put your character's name here.
Item: What are you buying from the shop?
Cost: How much WC does it cost? (Regardless of who you are purchasing the item for, the profile you post this with will get the WC deducted from it. Please make sure you have enough WC for said item)
Quantity: How many are you buying of THIS item?

Total: How much will it cost you for all items?
Admin/Lone Wolf




Posts

: 35


Join date

: 2015-12-06




---
Permissions in this forum:
You
cannot
reply to topics in this forum