Update 3.0
Sat Feb 06, 2016 10:33 pm by Chaos
Updates:
Welcome to Nuclear Wolves! Even if you are just visiting, I hope you'll enjoy yourself while browsing our website. Because no one has posted on the forums for a long time, I'm going to delete the roleplay threads which have become inactive some time soon. I understand if others are busy due to other things, but please remember to give a warning if you think you will become inactive.
Member Of The Month:
Undecided
Season:
Spring
Staff:
~Admins~
Chaos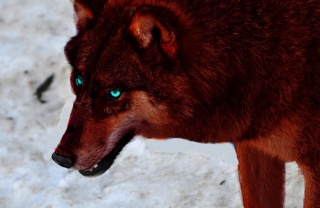 To be decided. Max of three.
~Mods~
To be decided. Max of two.
~Website Designer~
To be decided. Max of one; they are given the same rights as Admins, but are expected to focus on photo manipulation without copyright issues. Anyone may request to be the Web Designer, but they need to show some proof of their skill. A week trial is given to all requesting members.
Comments: 0

Name: Willow

Gender: Female

Personality: Willow is a very caring wolf. She is deeply moved by the emotions of others and often finds herself easily hurt, emotionally. When a friend is in danger she will stop at nothing to protect, them but she does not find herself nearly as fierce when it is her own dignity or safety on the line. She often speaks without thinking and it is not uncommon for her to have talked herself into a mess. She can be very blunt and also very foolish but she does not try to be rude. When she does think about what she is saying, she tries to be gentle and caring and take others into account. Willow is very trusting and once you have her trust it is not easy to lose it. She will forgive almost anyone for anything, no matter how atrocious. This makes it very easy to take advantage of her.

Description: Willow is still young, but she would be considered an adult. She is still small, and likely to never reach more than a mid-sized wolf. She has silver-grey markings, with a white underside and paws. She has green eyes.
Willow is a young she-wolf, but still considered an adult. She is a little smaller than an average wolf, and not very weighty.  Her underside and legs are nearly pure white while her back and tail are grey and black. Her eyes are an amber in colour and she has some grey markings on her chest but it is also mainly white.

Power: Willow has the ability to calm anyone near her.

Limitation/Consequence: She cannot use it for very long and without extreme focus, she cannot use it at all. Often when she stops using her power she will feel very weak and also agitated. Usually the agitation lasts longer than the weakened feeling.

Join keys: Join keys checked and approved by Chaos.
Lone Wolf/Rogue




Posts

: 8


Join date

: 2015-12-09


Age

: 19



Thank you for joining the website! Your join keys have been checked and approved, and all is in order so feel free to role play right away! ~Chaos
Admin/Lone Wolf




Posts

: 35


Join date

: 2015-12-06




---
Permissions in this forum:
You
cannot
reply to topics in this forum