Update 3.0
Sat Feb 06, 2016 10:33 pm by Chaos
Updates:
Welcome to Nuclear Wolves! Even if you are just visiting, I hope you'll enjoy yourself while browsing our website. Because no one has posted on the forums for a long time, I'm going to delete the roleplay threads which have become inactive some time soon. I understand if others are busy due to other things, but please remember to give a warning if you think you will become inactive.
Member Of The Month:
Undecided
Season:
Spring
Staff:
~Admins~
Chaos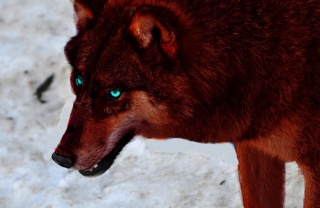 To be decided. Max of three.
~Mods~
To be decided. Max of two.
~Website Designer~
To be decided. Max of one; they are given the same rights as Admins, but are expected to focus on photo manipulation without copyright issues. Anyone may request to be the Web Designer, but they need to show some proof of their skill. A week trial is given to all requesting members.
Comments: 0

Artwork examples will be provided soon, but they will look like my avatar for the most part. For now, the price is
25 WC
and all I will do are avatars. IF demand increases, I may raise it to 50 WC. Making art is hard, and editing takes time. If you don't like the quality of my art you don't have to use it but there will be no refund. Please keep the art within the website and do not try and sale it as your own or you will be banned.
How I Do My Art?: I
hand draw
the main, original design and after taking a photo with my computer, I use a free program called Gimp 2 and edit my drawing into virtual art. Once the main design is edited to my satisfaction, all that I need to do is plug in features. However, I am by no means a professional; I rarely make art so good I decide to share it online. Needless to say, what's here is some of my best work so please don't insult it even if you can create much better art than me. I am not able to work on art often because of real time things like school, but every once in a while I get a new best piece of work, and then I go through the same process with it. Please enjoy the art you get and don't buy it if you don't want it! (It's fake money anyway, but still.)
Example Art: Basic Body, only one pose for now but more to come.
Pose 1
Nose, Eyes, & Ears: More colors and eye types may become available.
Expressions & Optional Additions
Admin/Lone Wolf




Posts

: 35


Join date

: 2015-12-06





Similar topics
---
Permissions in this forum:
You
cannot
reply to topics in this forum