Update 3.0
Sat Feb 06, 2016 10:33 pm by Chaos
Updates:
Welcome to Nuclear Wolves! Even if you are just visiting, I hope you'll enjoy yourself while browsing our website. Because no one has posted on the forums for a long time, I'm going to delete the roleplay threads which have become inactive some time soon. I understand if others are busy due to other things, but please remember to give a warning if you think you will become inactive.
Member Of The Month:
Undecided
Season:
Spring
Staff:
~Admins~
Chaos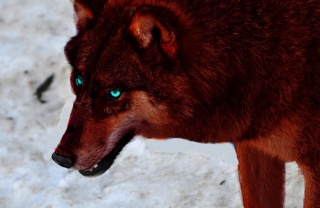 To be decided. Max of three.
~Mods~
To be decided. Max of two.
~Website Designer~
To be decided. Max of one; they are given the same rights as Admins, but are expected to focus on photo manipulation without copyright issues. Anyone may request to be the Web Designer, but they need to show some proof of their skill. A week trial is given to all requesting members.
Comments: 0

Hey! So if you read the title, you'll see. Right now, these are cruddy finger drawings I did on FreshPaint, but I'm crossing my fingers for a Wacom Intuos Draw for Christmas. If I get it, my art will increase (and so will the price :/)

But for now:


...

It might help to figure out how to load an image.

Chaos, help?
Lone Wolf/Rogue




Posts

: 20


Join date

: 2015-12-10



There should be two image icons, two to the left of the 'youtube' button you will find one. If you click on it, it will ask if you want to upload an image. Hit browse and it should go to you saved photos; click the photo you want and click 'Host It'. The middle link that appears after about five minutes of clicking should work. Hope that helps!
Admin/Lone Wolf




Posts

: 35


Join date

: 2015-12-06



Thanks! I tried that, will try again

Lone Wolf/Rogue




Posts

: 20


Join date

: 2015-12-10




---
Permissions in this forum:
You
cannot
reply to topics in this forum