Update 3.0
Sat Feb 06, 2016 10:33 pm by Chaos
Updates:
Welcome to Nuclear Wolves! Even if you are just visiting, I hope you'll enjoy yourself while browsing our website. Because no one has posted on the forums for a long time, I'm going to delete the roleplay threads which have become inactive some time soon. I understand if others are busy due to other things, but please remember to give a warning if you think you will become inactive.
Member Of The Month:
Undecided
Season:
Spring
Staff:
~Admins~
Chaos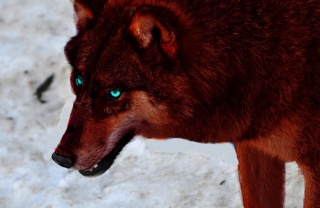 To be decided. Max of three.
~Mods~
To be decided. Max of two.
~Website Designer~
To be decided. Max of one; they are given the same rights as Admins, but are expected to focus on photo manipulation without copyright issues. Anyone may request to be the Web Designer, but they need to show some proof of their skill. A week trial is given to all requesting members.
Comments: 0

FORGOTTEN PURRS
O

NE HUNDRED MOONS HAVE PASSED SINCE THE FALL OF THE ORIGINAL

C

LANS.

N

OW RISES A NEW GENERATION, A NEW SET OF

C

LANS, AND WITH THEM, NEW PERILS.

T

HUNDER

C

LAN,

R

IVER

C

LAN,

S

HADOW

C

LAN AND

W

IND

C

LAN ARE LOST, BUT NOTHING DISAPPEARS WITHOUT LEAVING A FOSSIL.

S

TORIES WERE PASSED FROM MOTHER TO DAUGHTER, FATHER TO SON, AND FOUR NEW

C

LANS HAVE RISEN FROM THE ASHES OF WHAT WAS.

J

OIN

S

TREAM

C

LAN,

D

USK

C

LAN,

L

IGHTNING

C

LAN AND

B

OULDER

C

LAN AS THEY MARK THEIR PLACE IN THE FOREST AND SET NEW LEGENDS TO CARRY THE SPIRIT OF THE OLD.
forgotten purrs - warriors roleplay
forgottenpurrsrp.boards.net


Similar topics
---
Permissions in this forum:
You
cannot
reply to topics in this forum